Heiða, Hilmar, the see and Helga EA2
Mengi · 21/10/21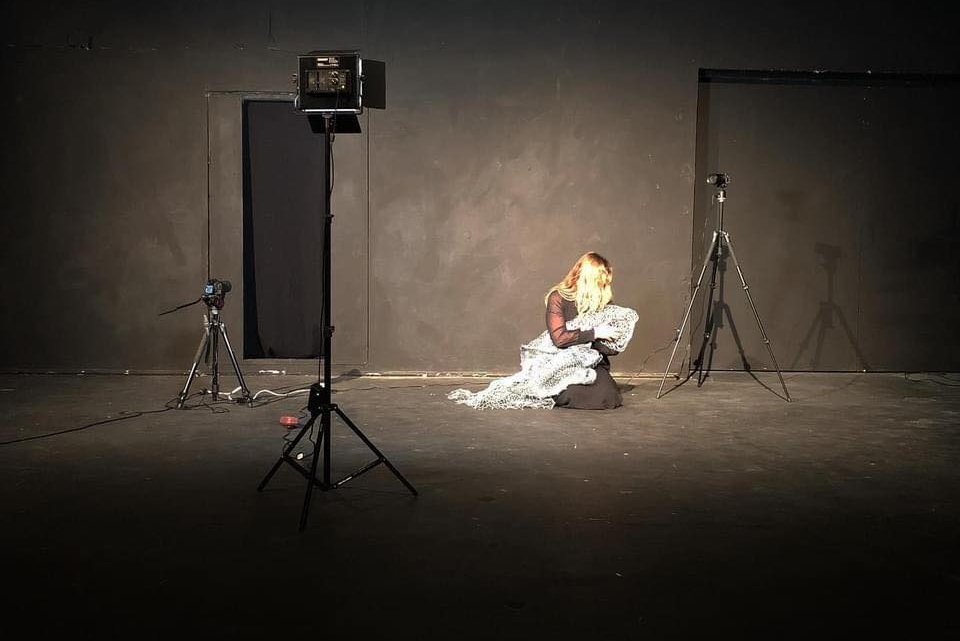 Heiða Árnadóttir and Hilmar Jensson will perform the piece Home Is Where Your Light Is by Ásbjörg Jónsdóttir in Mengi on the 21st of October at 20h. At the event there will also be a premiere of a video to the piece Helga EA2 (for voice and electronic voice). In both pieces classical music meets electronic music under the influence of jazz music where both pieces have improvised parts. 
The text of the piece tells the story of Helga EA2, a ship that was bought to Iceland around 1900. The piece is set to a poem by Ragnar S. Helgason. Helga, the fiancée of one of the boat carpenters died at the launch of the ship and was after that considered the guardian angel of the ship. She followed the ship and protected it until it navigated crewless out to sea and has not been seen since. The piece is a conversation between Helga and the narrator. Everything revolves around the voice, its nuances and its ways of expressing emotions and telling a story, without and with words.
Home Is Where Your Light Is is a piece written for Heiða Árnadóttir and Hilmar Jensson by Ásbjörg Jónsdóttir composer. The piece is a part of the project "Akranesviti: A space for composing" which took place in Akranes lighthouse in the summer of 2015. The piece was composed under the influence of the space in the lighthouse, its features and acoustics. In the piece the lighthouse, nature and the ocean come together in both a lyrical and human way. 
Free entry.
The event is in collaboration with Opera Days and is sponsored by Menningarsjóður FÍH.
Þátttakendur
composer, pianist and singer