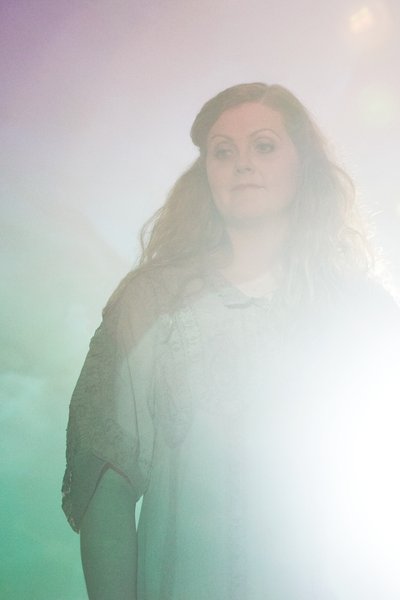 Heiða Árnadóttir is the local artist of the Dark Music Days festival 2020-2022. In her career she has emphasized the performance of modern music,  folk, jazz, experimental as well as lied music. She has premiered works of many Icelandic composers such as Gunnar Karel Másson, Ásbjörg Jónsdóttir, Hafsteinn Þórólfsson, Birgit Djupedal, Þóranna Björnsdóttir and Guðmundur Steinn Gunnarsson. Heiða was nominated for the Icelandic music awards in the category of  "Classical singer of the year" in 2020.  
​Heiða finished her 8th musical grade from the Reykjavík Conservatory in 1996 under the guidance of Sieglinde Kahmann. In 1998 she started university in Holland and finished her B.A. degree in singing and her teaching certificate from the Royal Conservatory in the Hague in 2002 under the guidance of Barbara Pearson, Lenie Van den Heuvel and Peter Nilsson. She has also attended Master classes with Diane Forlano, Jill Feldman and Michael Chance and taken private lessons from Sigríður Ella Magnúsdóttir and Theo Blackman. In 2004 she finished a Masters degree from the same Conservatory, specializing in Church and Chamber music.
​In addition to numerous concerts in Iceland, where she has premiered various compositions with Ensemble Adapter and Caput, Heiða has also performed in Holland, Belgium, France, India, Sweden and Denmark in some instances with her band Mogil. She has also performed at Nordic Music Days, Iceland Airwaves, Skálholt Summer Festival, Siglufjörður Folk Festival, Reykjavík Jazz Festival and various foreign festivals such as WOMEX in Copenhagen.
​Heiða has composed songs and lyrics and is the singer in the band Mógil, which has issued four Cds. Their CD "Ró" was nominated for the Icelandic Music Awards in 2008 but their newest CD "Adventa" , based on Gunnar Gunnarsson´s famous novel of the same name, was issued by the respectable German publishing company Winter and Winter in 2019.