Símon Karl Sigurðarson
clarinet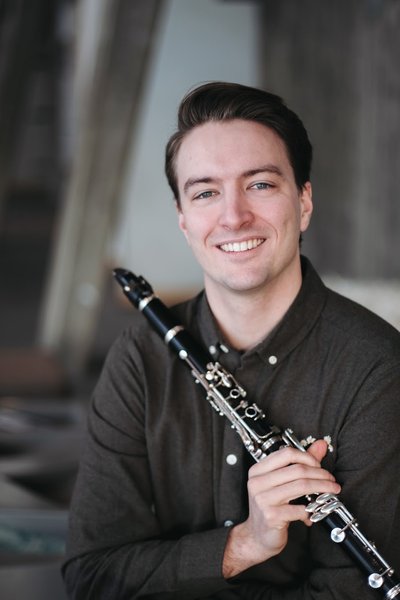 Símon Karl Sigurðarson Melsteð began his studies at 9 years old at Skólahljómsveit Austurbæjar. He finished his Advanced Exam in classical clarinet from FÍH Music School where his teacher was Guðni Franzson. He also studied improvisation, composition and jazz arrangements, along with private lessons with Sigurður Flosason and Hilmar Jensson. After FÍH he went to Reykjavík Music College where he finished a Diploma in classical clarinet with Freyja Gunnlaugsdóttir as his teacher.
In January 2022 he finished his Bachelor's degree from the Iceland University of the Arts under the guidance of Einar Jóhannesson. During his studies at the IUA he also spent a year in Germany as an Erasmus student at Robert Schumann Hochschule Düsseldorf with Prof. Andreas Langenbuch.
He has taken part in many masterclasses and workshops in Iceland and abroad, for example with Barnaby Robson and Luigi Magistrelli in their visits to IUA, and with Ralph Manno in Konturen, Brühl. He has played with Caput Ensemble, Elja Chamber Orchestra and the Icelandic Symphony Youth Orchestra.