Jóna G. Kolbrúnardóttir
Soprano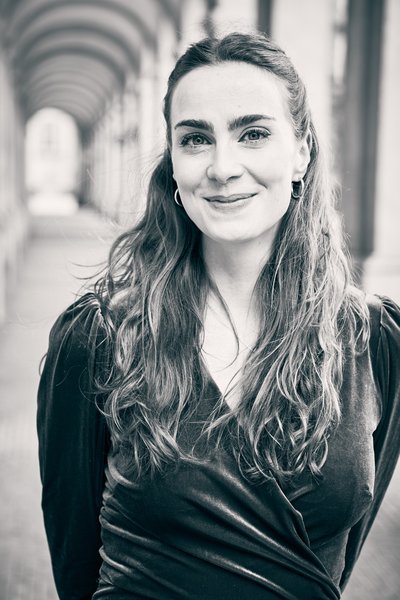 Jóna G. Kolbrúnardóttir was born and raised in Reykjavík. She was young when she started singing and has sung in various choirs both as a member and a soloist. She graduated from The Reykjavík School of Singing and Vocal Arts in the spring of 2014 under the guidance of Harpa Harðardóttir. Jóna continued her studies at the University of Music and Performing Arts, Vienna and graduated with a Bachelor of Arts in 2018 under the guidance of Univ. Prof. Gabriele Lechner. 
Jóna has participated in various masterclasses, e.g. with Anne Sofie von Otter, Chritine Schäfer, Stephan Matthias Lademann and Regine Werner.
Jóna has received various grants for her career as a singer, including from the Rotary Music Fund in Iceland and in Vienna. She graduated last June with a master's degree from the Opera Academy at the Royal Opera in Copenhagen under the guidance of Helene Gjerris and Susanna Eken.
Jóna has been visible in the music scene in Iceland in recent years. She has performed as a soloist in several concerts with the Iceland Symphony Orchestra. Most recently at the Viennese New Year's Concert in 2020 and at Klassíkin okkar in 2021, which was broadcasted live on RÚV. Jóna made her debut at the Icelandic Opera as Gréta in the opera Hans og Gréta; in 2018. She has also sang a lunch concert on behalf of the Icelandic Opera and she will appear again in that concert series in November 2021. She performed her first role at the Royal Opera in Copenhagen in the autumn of 2020, where she sang Papagena in Mozart's The Magic Flute.
Jóna is very interested in singing Lied and the magic and inspiration that the poems and music bring her, both in the work phase and later in the concert hall. She has held numerous Lied Recitals and is always working on new material in that field.