Íris Björk Gunnarsdóttir
Singer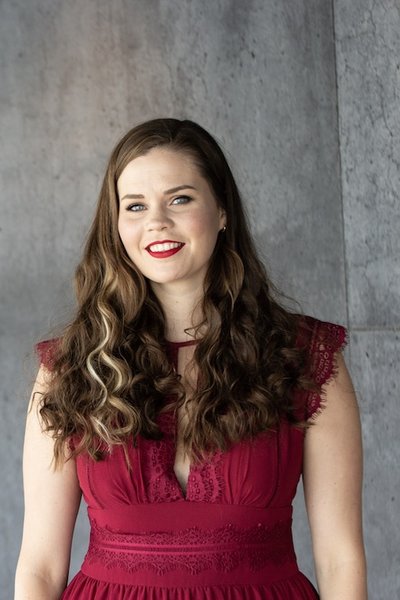 Íris Björk, soprano, started studying singing at the age of 21 at the Sigurður Demetz Academy of Singing with Valgerður Guðnadóttir  as her main teacher and later also Sigrún Hjálmtýsdóttir/Diddú. In the fall of 2017 she started her studies at the Iceland University of the Arts under the guidance of Þóra Einarsdóttir, Hanna Dóra Sturludóttir, Kristinn Sigmundsson, Ólöf Kolbrún Harðardóttir and Stuart Skelton. 
In the beginning of 2018 she participated in Vox Domini, a singing competition conducted by the Association of Icelandic Singing teachers. She won first place in the open class and was awarded the title "Voice of the Year 2018." Part of the awards was having her first solo recital in Harpa. Later that year she sang the role of Girl as well as being the understudy for Dinah in Trouble in Tahiti by Leonard Bernstein which was performed as part of  the Opera Days festival. 
In the fall of 2019 Íris moved to Stockholm where she studied at the Stockholm University College of Opera for one year under the guidance of Ulrika Tenstam. 
Íris Björk will graduate with a bachelor's degree in Vocal Performance in the spring of 2021.