Football opera
Hér og þar · 02/06/16 at 4:00 PM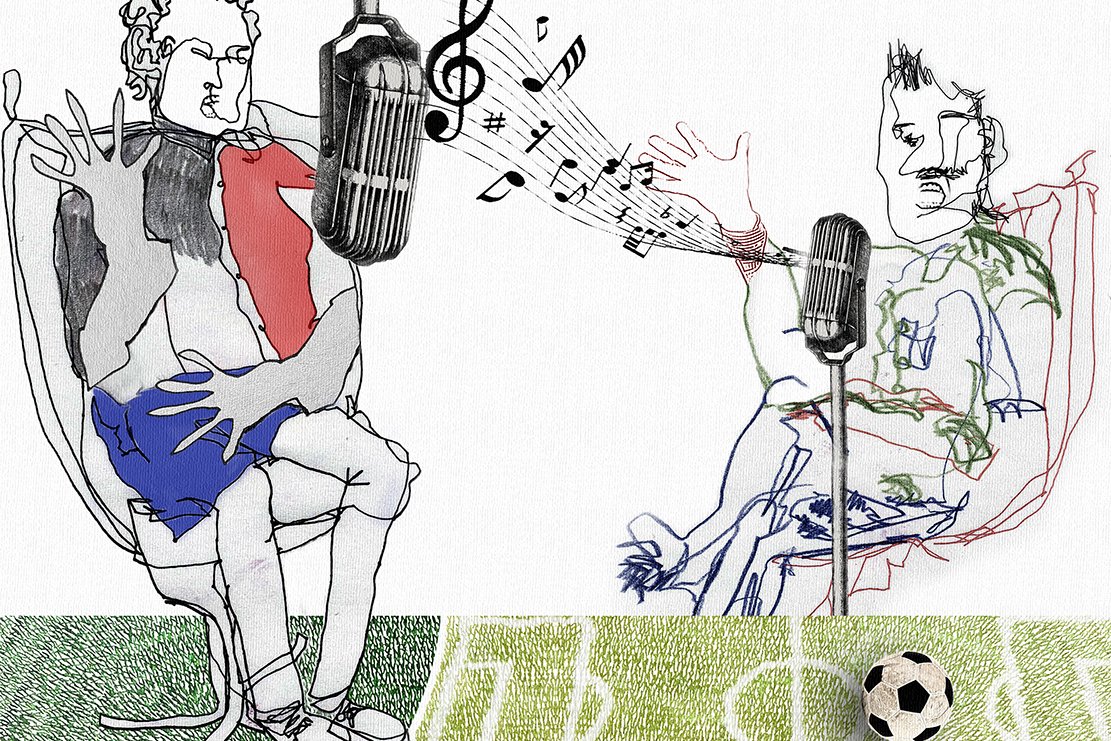 "NONONONONO

At the last second of the second half the opponents score a tie with a header after a freekick... and I really don't care who it was... can't stand him... whoever he was and can't stand him!

The ugliest goal I have ever seen...
...and at the same moment the whistle is blown for half time. It's a tie.
We will win, in the second half. This isn't complicated"
What does football have in common with opera?
People get their kicks out of music as well as sport, and in both cases this outlet of emotions can be exhibited with various sounds; shouts, singing, drumming, jubilant whoops. Music is often at it's best when it tries to convey a clear and distinct emotion and in football their is always a clear direction, a clear goal. Everything or nothing. Victory! And a passion for that goal. 
With a light and comic touch the Football Opera explores the coming together of these two worlds; the excitement, thrill and joy along with the disappointments. 
Participants
Svanhildur Lóa
snare drum
Börn úr Skólakór Kársness