Ragnheiður Ingunn Jóhannsdóttir
soprano and conductor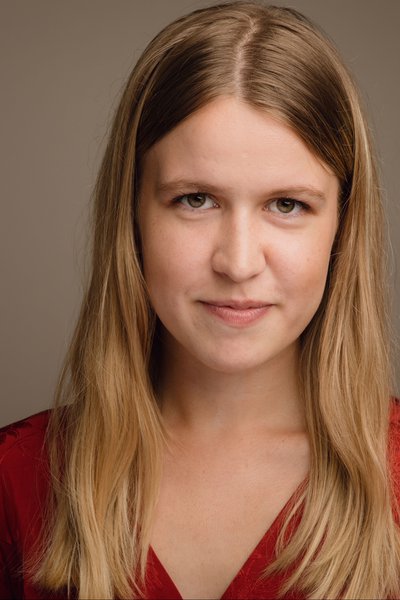 Ragnheiður Ingunn Jóhannsdóttir graduated from the Iceland University of the Arts in the spring of 2021 with a double bachelor's degree in violin and vocal performance, with orchestral conducting as an extra subject. Last spring she was one of six young conductors to be accepted into the Malko International Academy for Young Conductors with the Danish National Symphony Orchestra at the DR Concert Hall where she will study with Fabio Luisi, Ole Faurschou and Henrik Vagn Christensen for the next two years. This spring she will graduate with a master's degree in vocal performance from the Royal Academy of Music in Stockholm where she has studied with Åsa Bäverstam and Magnus Svensson since 2021.
Ragnheiður won the classical singing competition Vox Domini in the spring of 2022, was named "Voice of the Year" and received 1st prize at Master's level. As a child she sang and acted in various theatrical productions, both at Iceland National Theatre and Reykjavík City Theatre. She has performed as a soloist with the Reykjavík College of Music Symphony Orchestra, played in the Iceland Symphony Orchestra and been the concertmaster of the Iceland Symphony Youth Orchestra and other youth orchestras in Iceland.
In 2020 she was admitted into the Iceland Symphony Conducting Academy with Eva Ollikainen and in 2019 she participated in orchestral conducting masterclasses with Alice Farnham in London. She sang the role of Alice in the Iceland University of the Arts production of Alice in Wonderland, a new opera by John Speight in 2021, and has performed as a soloist with choirs in Stockholm, for example in Bach's Matthew Passion. In June 2022 she performed in the opera Hrafntinna at the Reykjavík Arts Festival, as well as performing at Songfest, Hafnarfjörður. As a violinist she has performed with various artists at recordings, concerts and music festivals in London, Germany, Sweden and the Netherlands.
Photo: Francisco Javier Jáuregui