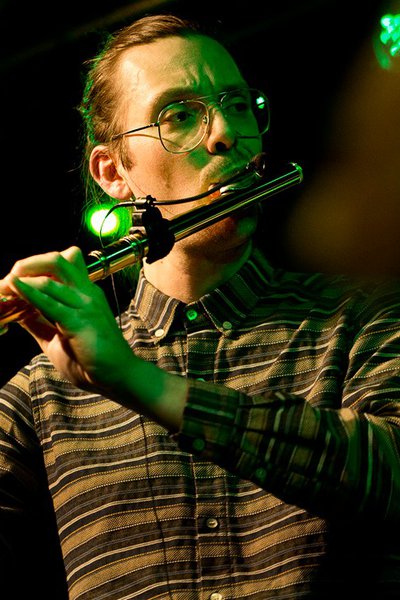 Julius Ditlevsen (1984) started playing the flute as a ten-year-old with teacher Irene Spranger. His love for music was instantly apparent, and a lifelong project had begun for him. At the age of 20, Julius was accepted into the Royal Danish Academy of Music and began his studies with flautist Toke Lund Christiansen. Alongside his studies in Copenhagen, he studied privately with Vincent Lucas, first flute of Orchestre de Paris and teacher at the Conservatoire de Paris.
Julius is currently working as a freelance musician in Copenhagen as both a chamber and orchestral musician. His repertoire ranges from classical music, to balkan, to contemporary and experimental genres. He often plays with the Music Corps of the Danish Royal Life Guards, and in several other constellations, such as his guitar/flute duo Tvelys and his collaboration with flautist Sofia Kayaya on the project AGENDA:FLAUTA.
Bringing classical music to children is close to Julius' heart. He has created several concert concepts combining storytelling and classical music, where children participate in the concert through imagination and play.