Hrafnhildur Árnadóttir Hafstað
Soprano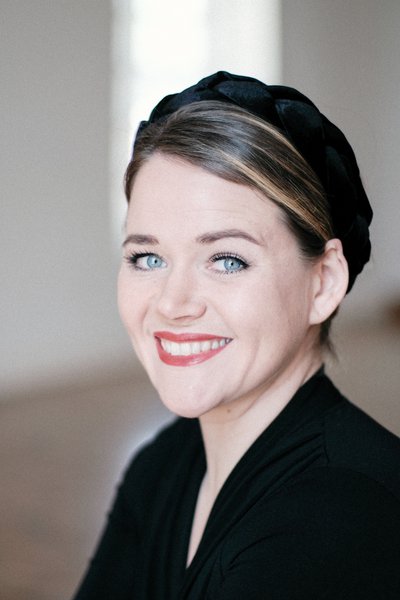 Hrafnhildur Árnadóttir Hafstað is a soprano and the conductor of Vox feminae since 2019, when she took over from the choir's founder, Margrét J. Pálmadóttir.
Hrafnhildur studied opera singing in Amsterdam and graduated from The Dutch National Opera Academy in 2015, with Valerie Guillorit and Margreet Honig as her main teachers. Earlier she completed her studies at the Reykjavík Academy of Singing and Vocal Arts under the guidance of Dóra Reyndal.
Hrafnhildur performed in the Netherlands after graduation, in opera performances and concerts all over the country. She performed with companies such as Dutch National Opera, Nationale Reisopera and Dommelgraaf Theater, and sang in many festivals such as Grachtenfestival, Uitmarkt, Opera aan Zee and Stof, wol en opera.
Her recent projects in Iceland include La Traviata with the Icelandic Opera, New year's and Christmas concerts with The Iceland Symphony Orchestra, concerts with choirs such as Reykjavík male choir, Selkórinn and Ægisif where she sang as a soloist and concerts in various festivals, including Sönghátíð í Hafnarborg, Óperudagar, Listahátíð í Reykjavík, Reykholtshátíð, Músík í Mývatnssveit and Kammermúsíkklúbburinn.