Hallveig Rúnarsdóttir
soprano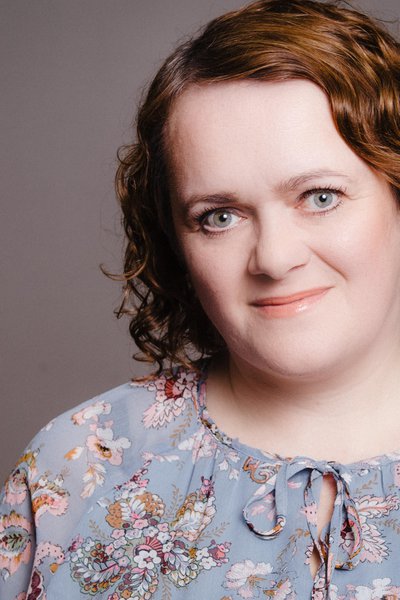 Born in Reykjavík, Hallveig Rúnarsdóttir began her studies at 16 years old with
Sigurður Demetz. She later enroled at the Reykjavík College of Music where she
gratuated in 1998, henceforth furthering her studies at The Guildhall School of music
and Drama in London, where she gratuated with honours in 2001.
Her opera roles include among others Donna Anna in Don Giovanni and Fiordiligi in
Cosi fan tutte by W.A. Mozart, Servilia in La Clemenza di Tito by W. A. Mozart,
Echo in Ariadne auf Naxos by Richard Strauss, Voce dal Cielo in Verdi´s Don Carlo
and Giannetta in L´Elisir d´Amore by Donizetti. In 2016 she performed the role of
Stúlka in the premiére of Kristian Blak´s opera Ljós í ljóði in the Norðurlandahúsið in
Tórshavn, and in 2018 she premiered the role of Gilitrutt the troll that was written for
her in the children´s opera Gilitrutt by Hildigunnur Rúnarsdóttir. Earlier this year she
premiered the role of the Traveler in Hildigunnur Rúnarsdóttir´s opera Traversing the
Void.
She is an avid baroque and oratorio singer and has performed with the Icelandic
Symphony orchestra on numerous occasions, as well as with other orchestras around
the world. She is also an active lieder performer, has focused on contemporary music
and has premiered numerous Icelandic pieces both in Iceland and abroad.
Hallveig won the Icelandic Music Awards as classical singer of the year 2013 for her
role as Michaëla in the Icelandic Opera´s production of Carmen, and again for 2018
for her role as Gilitrutt, and for the concert Klassíkin okkar with the Icelandic
Symphony orchestra. She was nominated again in 2014, for Ein Deutches Requiem by
Brahms, in 2016 for Symphony nr. 3 by Henryk Górecki and in 2020 for a concert of
Mozart arias with the Icelandic Symphony. She has also been nominated twice for
Gríman, the Icelandic theatre awards, as best singer, first for Michaëla and again for
Donna Anna.