Þórir Jóhannsson
bass player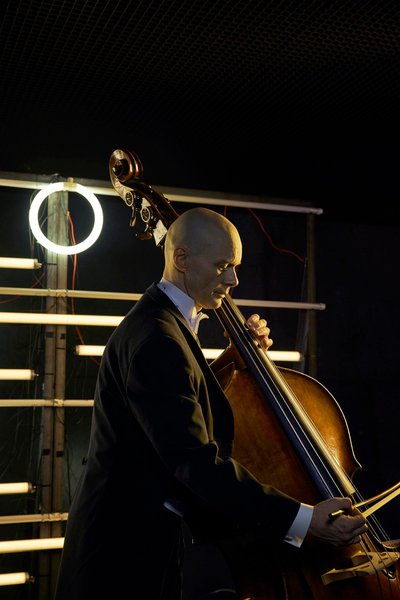 Doublebassist Þórir Jóhannsson graduated with Post Graduate Diploma from the Royal Northern College of Music in Manchester. After living in Denmark for a few years working as a freelancer with some of the major orchestras on both sides of the Øresund channel, he moved back to Iceland in the autumn of 2000 and is now a permanent member of the Iceland Symphony Orchestra. In addition, he has played regularly with Sinfóníuhljómsveit Norðurlands since its establishment. He is a teacher at the Kópavogur Music School and is an active chamber musician for example performing regularly with a quintet for the renowned Kammermúsikklúbburinn.
Þórir has premiered various works for double bass, either alone, with piano or a concerto with a chamber orchestra f.ex. "Ad Lucem" by Oliver Kentish which was given a world premiere with the Sinfóníuhljómsveit Norðurlands in 2009. "Rhapsodia per Contrabasso et Piano" by Þórður Magnússon was premiered in 2011 and can be found on the CD "La Poesie" which was released in 2013.
In November 2006, Þórir performed as a soloist on behalf of the Society of Icelandic Musicians at the annual meeting of Nordisk Solistråd in Oslo.
From the autumn of 2008, Þórir received a six months artist´s salary from the Ministry of Education, Science and Culture.
Since 2016 has he been a bass tutor at the Harpa International Music Academy.